Peranakan Cuisine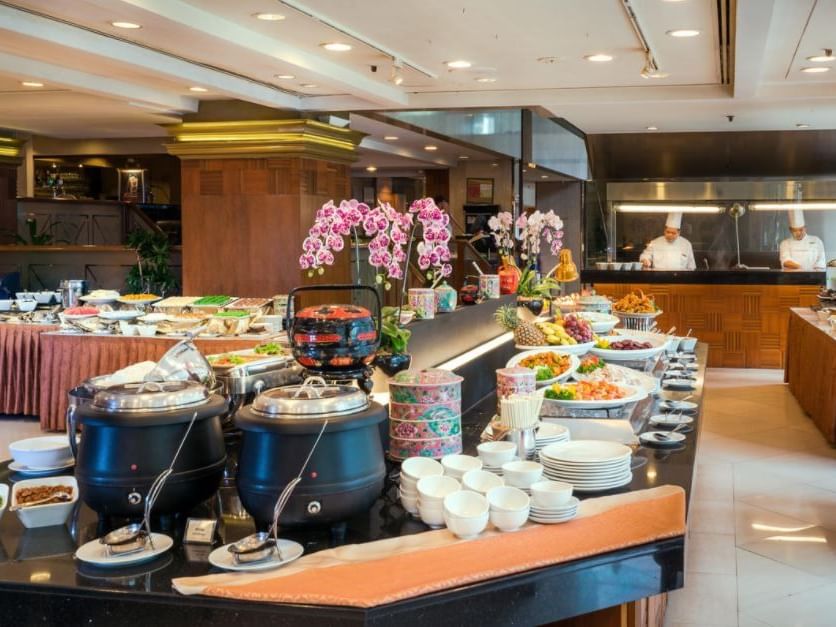 Peranakan cuisine is influenced by Chinese, Indonesian and Malay style of cooking from inter-racial marriages in the early years of South East Asia. The aromatic spices, sauces and key ingredients such as coconut milk, tamarind, garlic, ginger and shallots add to the unique flavours.
Chef Vincent, who specialises in authentic Peranakan Cuisine, has created enticing Peranakan influenced delicacies that leave our guests coming back for more. His handmade belachan concocted with secret recipes from his grandmother have most guests requesting for us to bottle it!
We invite you to partake in our daily lunch and dinner buffets to try first-hand Chef Vincent's acclaimed authentic Peranakan cuisine.
Monday to Thursday
Buffet Lunch & Dinner at $48.00++ per person
Friday to Sunday
Buffet Lunch & Dinner at $50.00++ per person
Operating hours
Lunch - 12.00pm to 2.30pm
Dinner - 6.00pm to 9.30pm
Prices subject to 10% service charge and 7% GST
For reservations contact: +65 6431 1818 / 6431 1819
Guests are encouraged to make prior reservations.